After each eliminating one team last week Ted and I have set our sights on the opposite league. As this week I take on the AL while Ted pencils in the latitude and longitude of an NL team. And preps to send that WMD right on over. While here in the early going the list of teams who likely won't be winning anything is long its still amusing to pretend they're no longer playing at all. Kaufman stadium is a figment of every one's imagination from this point forward. If your looking for the rules you can click here. Otherwise let's get to the eliminations.

Ted's up first this week with his National League cast off.

Leaving The Diamond: The Pittsburgh Pirates
Reasoning:
Look, it's not like the Buckos are bad - alright, alright, they
are
bad, but so is the entirety of the NL Central - it's that this season, their futility (with the Warriors making the
playoffs, they have basically the longest postseason drought of a long-standing professional franchise) is serving as a backdrop to other items of baseball relevance.
For example, Bonds this season? Not one, but two homers in a single game against his former club. Saturday night? Pittsburgh falls prey to a Russell Martin walk off grand slam in the bottom of the 10th at Chavez Ravine, serving as a footnote to Martin's ascension as a top NL catcher and the Dodgers "we're old, but we're good" last ditch effort to make Grady Little slightly more than a guy who waited too long with one pitcher.
Even the Pirates landmark wins this season - over the Astros, right at the beginning - have proved a joke, because the Astros are now running with Milwaukee for first in the division; and even Pittsburgh's acquisition of record - Adam LaRoche - hasn't been great. As of me writing this, he's got 3 HR (cool), 7 RBI (eh), a .281 slugging percentage (blech), and a .105 average (I just threw up in my mouth a smidge).
For all these reasons, Pittsburgh is now off the island. It's alright, though: Steelers are only what, 17 weeks away?
And now my American League sacrifice. And ironically enough it's an all Superbowl 50 edition.
Leaving the Diamond: The Seattle Mariners
Reasoning:
Well lets see, the best pitcher they have is on the DL for the next two weeks. Adrian Beltre is still horrible if you consider his contract post steroids (allegedly). Richie Sexson has exactly five more hits than he has HR's. FIVE!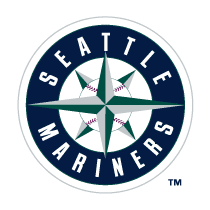 Considering he has only 3 HR's you see why I'm astonished this guy is the 10th highest paid player in the entire league. Sexson's average so far this season is an amazing .160 in 15 games. That's absolutely brutal. Looking at how bad Seattle is you'd never think they had the 7th highest payroll in the MLB. Not to mention that it tops 100 millions and they can't even hang with the Marlins.
It has to hurt knowing that the highlight of their season was Felix out dueling "The Monster" (Dice-K) at Fenway two weeks ago. And that Ichiro who's contract expires at season's end will likely head to greener pastures. Or at least you would think. Fan's in the pacific northwest can't help but shed a tear as they watch A-Rod, a former Mariner, decimate the competition after leaving Seattle. He obviously wasn't too expensive if you consider what the Mariners are getting out of their highest paid guys. A-Rod can do what they've both done this season all by himself.
So much like Pittsburgh's fans, Seattle's will be looking toward the fall sooner, rather than later.